September Meeting:
Our Changing New England Forests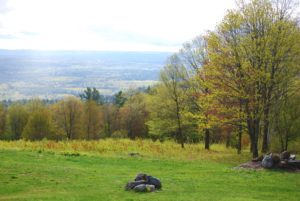 Presented by Dr. Tim Parshall, Westfield State University
Wednesday, September 19, 2018 – 7 pm
Tolman Auditorium, Springfield Science Museum
Dr. Tim Parshall grew up in West Virginia, where he frequently investigated the forests just beyond his backyard. Today, he continues these investigations with students through his teaching at Westfield State University, where he is currently chair of the Environmental Science Department. Dr. Parshall studies how forest ecosystems change over time. He will present some results of ongoing research with students, addressing a wide range of questions: How long does it take for Oriental bittersweet to change a forest into a thicket? Are non-native shrubs leading to more ticks and Lyme disease? What changes can we expect to see as climate change continues?