Naturalists' Corner: Springtime Voyeur by Tom Condon
Newsletter: Spring 2023
There will be a tree ceremony honoring Julie Schlobohm for her dedication to Mittineague Park and service to the town of West Springfield. It will be held at the park on May 13th at 1:00 PM. Enter the main entrance to the park and go about 200 yards down the road just before the main road intersects with Unico Way.
May Meeting
New England's Amphibians – What's New and What's Not.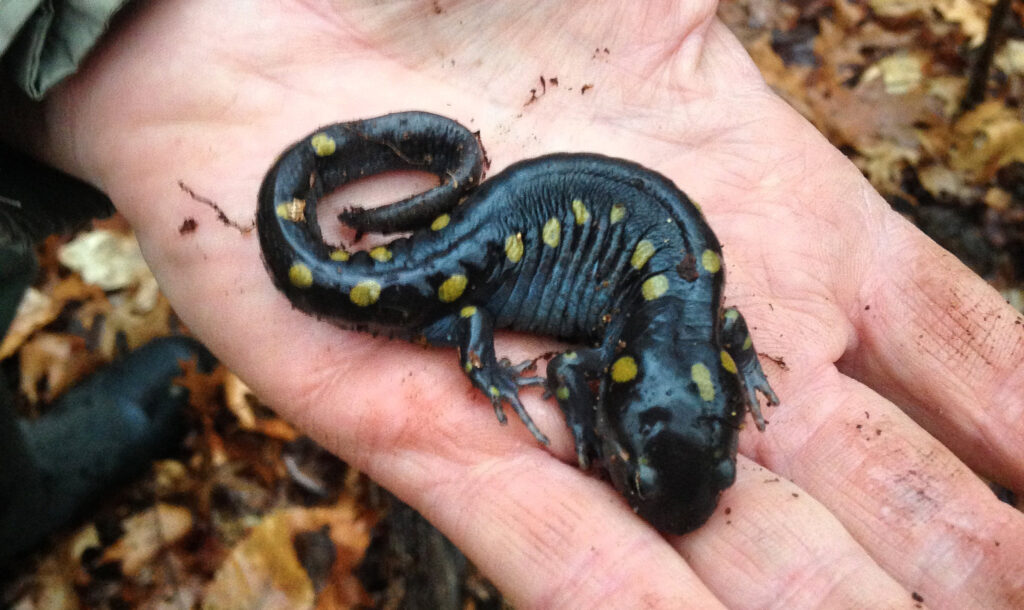 Presenter:Tom Tyning
Beginning in the mid 1970s, serious attention was finally focused on frogs and salamanders. This was the start of a remarkable journey of discovery, yielding countless exciting findings. The study of amphibians was once the domain of a few laboratory biologists, private nature enthusiasts, plus a few people who thought these animals might make intriguing pets. The study of frogs and salamanders still lacks a title of its own, with "herpetology" used to describe research on both amphibians and reptiles, despite the remarkable differences between these two lineages.
Today, amphibians are the focus of many people, from government agency personnel topreschoolers. They are important drivers of state, federal, and international regulations, laws, and policies. Popular knowledge about vernal pools and wetlands has increased greatly, and many citizen science efforts focus on amphibian conservation. Implications for amphibian survival are often highlighted in discussions of the detrimental effects of pollutants, landscape changes, and, of course, climate change.
In their own way, amphibians are pointing the way to more effective conservation strategies. We'll hear from Tom Timing about his lifetime studying amphibians in Western Massachusetts. We'll hear what inspires him to walk forest trails on rainy nights and to gaze at ponds in summer. Tom will share some incredible stories about frogs and salamanders — and offer glimpses of what they are still trying to tell us.
About the speaker: Tom Tyning has served as a field biologist and master naturalist with the Massachusetts Audubon Society.
Wednesday, May 17, starting at 7 p.m.
Tolman Auditorium, Springfield Science Museum