Naturalists' Corner: Nowhere Left To Go by Sonya Vickers
March Meeting
Paddle For Water
Tales of a "Little " Canoe Trip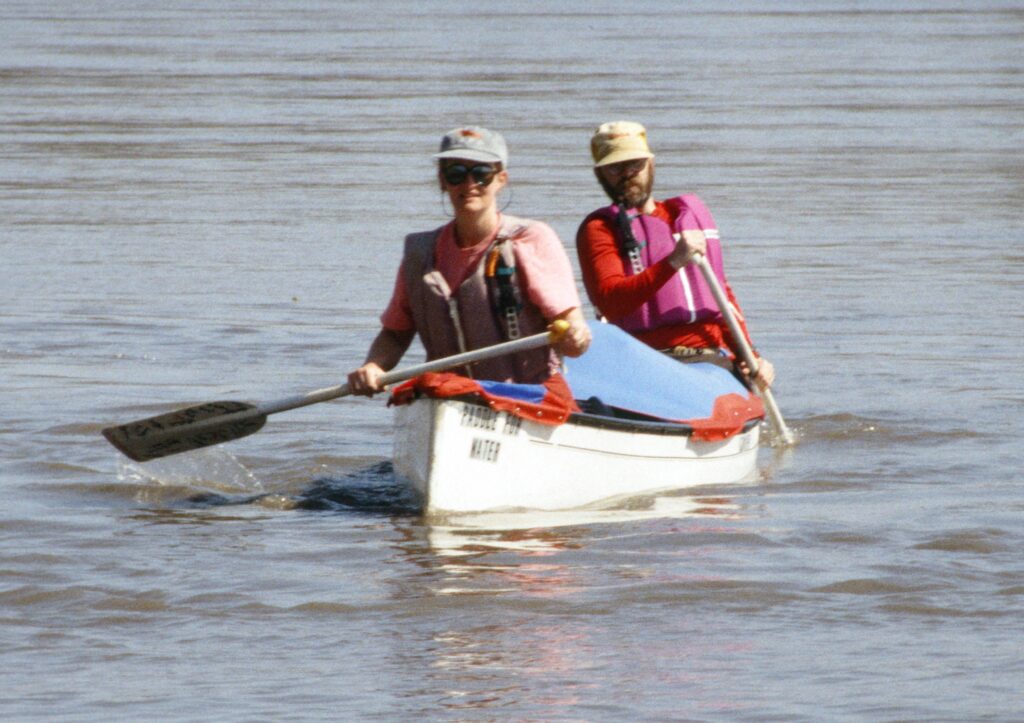 Presenter: Nancy Condon
How would you like to paddle across the country with Nancy and Tom Condon? You can do it right from Tolman Auditorium. This program shares adventures and stories from each of the nine rivers Nancy and Tom took to paddle across the U.S. Copies of Nancy's Paddle for Water book will be available for sale and signing. You can also purchase PFW from Amazon.
Nancy DeWitte Condon has been a member of The Naturalists' Club for nearly 30 years. Nancy administers the Student Environmental Education Classroom and volunteers with the Appalachian Mountain Club. She is the Visitor Services Supervisor at Holyoke Heritage State Park, connecting urban dwellers with nature and Holyoke's heritage. This cross-country canoe trip reinforced her calling to be an
environmental educator.
Wednesday, March 15, starting at 7 p.m.
Tolman Auditorium, Springfield Science Museum